Casino
Why is Online Rummy Better than Offline Rummy?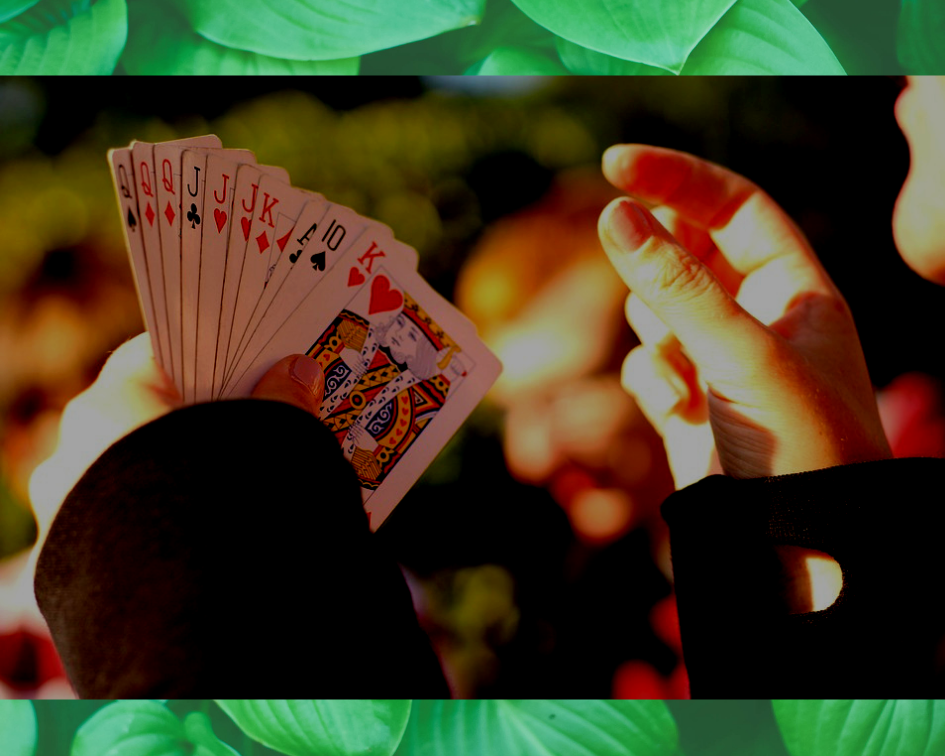 Playing rummy has become a common activity for people, especially with the Coronavirus lockdown. It is fun, regarding, and easily accessible. Now, you have two choices – play offline rummy with your friends/family or play online rummy with people from all across the world. Whatever you select depends on your preference. However, online rummy does offer some advantages over the offline version. In this article, we will be listing 10 reasons why online rummy is better than offline rummy:
You can play it anytime and anywhere
Unlike offline rummy, you won't have to plan your games ahead. Also, you don't have to go looking for players who are interested and know how to play. You won't have to wait for them to show up or make any preparations to entertain them. You can play the game from the comfort of your home at any time that you like to play. Playing rummy cannot be any easier than this. Regardless of the time you log in, you will find thousands of other players playing at one of the tables. If you want to play the offline game, you will need a deck of cards, players, and a place where all can play comfortably. It is usually preferred in social gatherings, clubs, or long-distance journeys with friends or family.
You can play it on any device
To play rummy online, you can use a laptop, a tablet, or a phone. Most of the online card games companies offer web as well as mobile applications. The interface on both versions will be great so that you have the best time playing rummy.
You can decide to play for cash or for free
Whether or not you should invest in online games can be a difficult decision. If you are one of such players who can't make this decision, you can find a platform that offers free games. If you are a player who likes the thrill of playing for cash can use one of the several platforms available online. However, for cash tournaments, make sure that you are aware of all the rummy rules so that you have a better chance of winning.
You get a lot of variations
When you are playing online rummy, you get several different options. You can play deals Rummy, bet Rummy, or any other variation available online. While playing, you can select one of the variants or even switch from one to another without any issue.
There are several online card games platforms that offer bonuses for enthusiasts who would like to play for cash but need a little push in the start. This is a welcome bonus that is offered to players when they sign up on the website or app.
You will be able to act in real-time
When you are playing offline rummy, you have to show courtesy to other players by waiting for them. But, there are some players who take a lot of time to make their move. In the case of online rummy, players only have a few seconds for contemplating and making their move. This propels them to think and act fast. So, playing online rummy will make you an expert at responding to real-time situations.
There is no possibility of cheating
When people are playing rummy offline, they might feel that their points weren't properly counted, they were not correctly paid, the dealer didn't shuffle properly and other issues. But, when you are playing online rummy, you don't have to worry about any of these issues as the whole process is automated.
All the payments are made on time
Has it ever happened to you that you were playing offline rummy and won but didn't get any prize? This usually happens when you are playing against friends or family members who refuse to pay up. It never happens in the case of online rummy. Most of the platforms have a few days of processing time for money withdrawals. 
You will get access to support and fraud management
When you are playing offline rummy and notice a fraud, whom do you go to? No one. However, in the case of online rummy, frauds are efficiently managed. Also, almost all the platforms have online support time that will resolve your issues effectively as soon as possible.
You will enjoy bonuses and rewards
Most of the online card games platforms offer bonuses and other rewards to their customers. This is never the case in offline rummy. 
You can play in tournaments
Conducting an offline rummy tournament is almost impossible. But, when it comes to online rummy, it is a different story. There are several platforms that organize large-scale, seasonal as well as off-season tournaments for their players.
It is a great option for people who can't bluff
Bluffing is considered to be a crucial part of offline rummy. It is a clever trick used by bluff masters to throw their opponents off their game. They pretend that they have a good hand and, many times, are able to turn the tide in their favor. Needless to say, it is a dominant aspect of offline rummy. However, in the online game, you can't see your opponent or the way they are shuffling, only the cards that they discard or pick from the open pile. So, the manifestation of bluffing is the bare minimum.
Thanks to technological advancements, our life has become more interesting and simpler. One of the many benefits of this phenomenon is the online rummy. However, whether you prefer online or offline, rummy is a great means of entertainment that can help you get rid of stress and learn different life skills like watchfulness, wisdom, and patients along with different mathematical principles. When you are around people who know how to play rummy and are interested in playing, you can indulge in the offline game and have fun with them; and enjoy the online version when you are alone and want to earn some cash and rewards.